Effective Insights & Solutions to Enhance Success
Professional Development -  Training – Facilitating - Consulting – Special Projects
Specializing in non-profit organizations
Bob Reich, Executive Consultant
I utilize my decades of experience, knowledge and skills to assess your needs, challenges, strengths and opportunities to work closely with staff, boards and volunteers to envision and guide your future and enhance your success.
Does your organization need:
Board and/or staff training, development, learning roles and responsibilities or bringing everyone together on goals and priorities?

Guidance with organizational management, programs and services, organizational development, and/or planning?

Assistance with nonprofit incorporation and 501(c)(3) applications?

Guidance with creating or updating a strategic plan?

Assistance and training with developing and writing of grant or fund raising plans and materials?

Professional Development workshops and seminars for staff/volunteers/board on different aspects of nonprofit management, effective public speaking, customer service, outreach or other related topics?

Revisions to bylaws?

Facilitation or conducting classes, workshops, trainings or as a panel member or guest speaker?
See additional sections for information on services, teaching, experience and testimonials
Ask about remote and online options in all services to meet your needs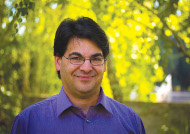 My background includes extensive professional experience on the staffs, boards or consulting with small to large non-profit, academic, community, and municipal organizations over the last several decades. 
Quality customized insights and solutions to success specializing in non-profit organizations
Cost effective and practical services and guidance, looking at the entire organization as it applies to the specific project because everything within an organization is so inter-dependent. 
Complimentary evaluation of your needs as the first step to providing practical solutions for your organization
Contact me at 916-715-9371 or by e-mail at This email address is being protected from spambots. You need JavaScript enabled to view it.