Effective Insights & Solutions to Enhance Success
Consulting – Training – Facilitating – Special Projects
Specializing in non-profit organizations
Bob Reich, Executive Consultant
Does your organization need:
Board and/or staff training, development, learning roles and responsibilities or bringing everyone together on goals and priorities?

Assistance with nonprofit incorporation and 501(c)(3) applications?

Guidance with creating or updating a strategic plan?

Assistance with writing grants or guiding fund raising?

Workshops and training for staff/volunteers/board on effective public speaking, customer service, outreach or other topics?

Revisions to bylaws?

Facilitation or conducting classes, workshops, trainings or as a guest speaker?
Ask about remote and online options in all services to meet your needs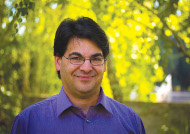 Quality customized solutions specializing in non-profit organizations, plus services for for-profit businesses. 
Cost effective and practical services and guidance, looking at the entire organization as it applies to the specific project because everything within an organization is so inter-dependent. 
Complimentary evaluation of your needs as the first step to providing practical solutions for your organization or business. 
Contact me at 916-715-9371 or by e-mail at This email address is being protected from spambots. You need JavaScript enabled to view it.